Welcome to Sweet Mango Berea
Sawadee, Hello from Sweet Mango Berea! Bringing a bit of Thailand to Berea, Sweet Mango Berea is proud to offer many authentic Thai dishes. Our goal is to provide our guests with a wide selection of healthy, eye catching, and reasonably priced food. Each dish is prepared with color, fragrance, and taste in mind to exceed our guests' expectations. We wish you good health and a wonderful dining experience!.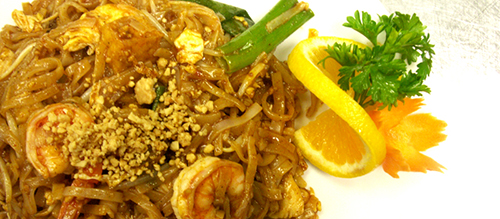 Is Thai Food Good for You?

Thai cuisine is one of the healthiest foods you can eat. In fact, several Thai dishes, such as Tom Yum Soup, are currently under scientific study for their incredible health benefits. Of course, it's already known that many of the fresh herbs and spices used in Thai cooking - such as turmeric, galangal, coriander, lemongrass, and fresh chillies - have immune-boosting and disease-fighting power. Find out more about these and other ingredients that contribute to making Thai food one of the healthiest you can eat.
In fact, Thais have a much lower incidence of digestive tract cancers than people do in other countries.
Traditional Thai cuisine -- famed for its heavy use of herbs and spices -- has long been known to have
health benefits.
MONDAY-THURSDAY
Lunch 11:30 am. - 4:00 pm. Dinner 4:00 pm. - 9:30 pm.
FRIDAY-SATURDAY
Lunch 11:30 am. - 4:00 pm. Dinner 4:00 pm. - 10:00 pm.
SUNDAY
Lunch 12:00 pm. – 4:00 pm. Dinner 4:00 pm. - 9:00 pm